Tech Square Tries: Dancing Goats
This week we headed to the third and newest location of Dancing Goats, located across from the Midtown MARTA station. Dancing Goats Coffee Bars are the café face of Batdorf and Bronson Coffee Roasters, based in Olympia, Washington. Their shops are named after their most famous roast, a dark blend of beans from Central America, Eastern Africa, and Indonesia, with notes of chocolate, spices, and caramel.
We ordered an iced mocha, iced black tea, double shot of espresso and a latte to explore all forms of caffeine. All four were great. The iced mocha is the perfect beverage for an Atlanta summer, and so is the iced tea for non-coffee drinkers. The espresso and latte were pulled from their custom orange La Marzocco espresso machine. Whether you like hot or cold coffee, you can always expect a great drink.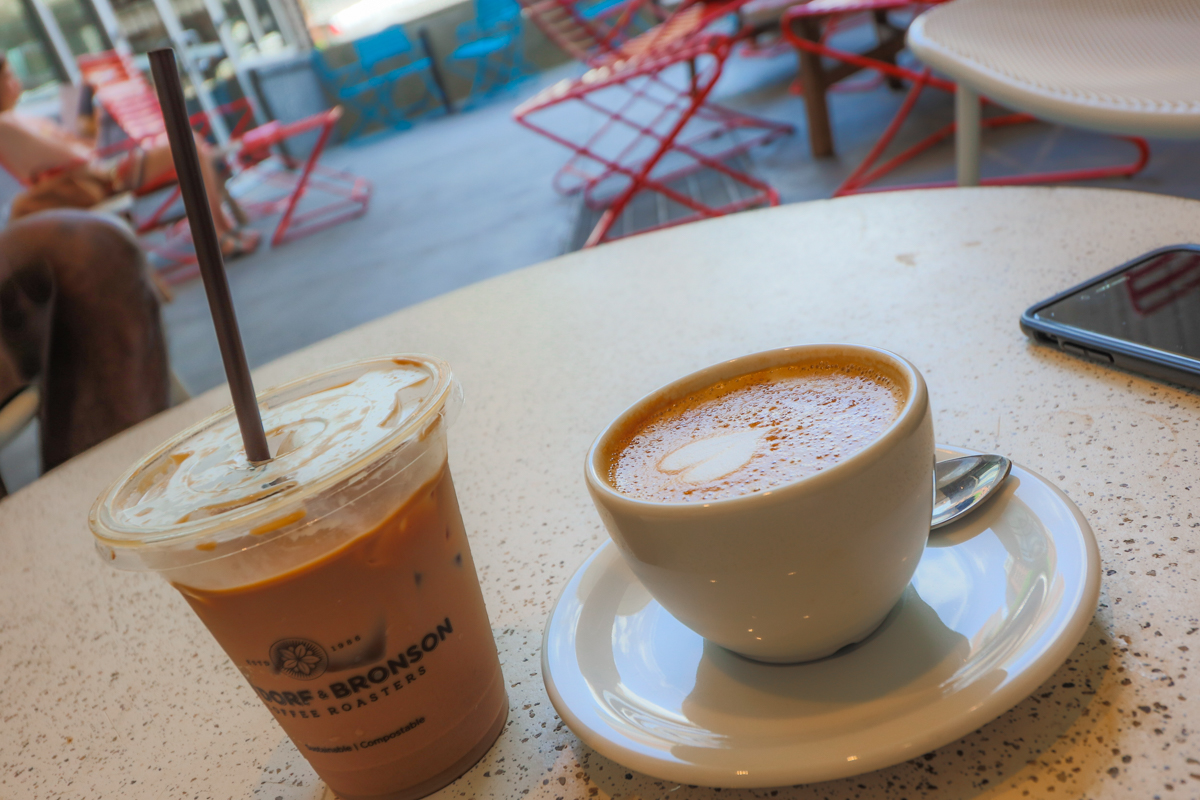 Dancing Goats is a great atmosphere to work, with very bright and natural lighting, and both indoor and outdoor seating. They have free wifi, which can be spotty at times, and there is always open seating. Sitting across from MARTA, and a nice walk from tech square, this location is a convenient location for a coffee break. If you're in the area, stop by for a quick pick-me-up, or a place to be productive.